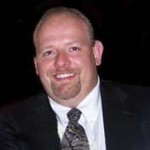 (**** For the time being I am not taking on any new clients ***)
My name is Thad and I am The Website Promoter.   I work with companies and business owners who want professional help generating more business from the internet using one or more specific website promotion tactics.
I am the sole owner and operator of this business.  I do have some assistants who work for me as contractors, but they do not have any contact with my clients.  You will always deal with me personally.
When you work with me it is like hiring a salesman for your business who specializes in internet based salesmanship.   It is like bringing on a new high level strategic business partner for your business who is going to help you start generating customers from the internet.
 Here is what I can do:
Help your service business get more customers and qualified leads.
Help a consultant or professional service provider get more clients.
Help your store sell more products.
Help you grow your customer base using the internet.
Here are the specific methods I use to do that:
Get Your Business and/or Website Listed On Google, Bing & Yahoo
On-page & Off-page Search Engine Optimization
Tutoring & Teaching SEO So You Understand How To Do It Yourself
Increasing Brand Awareness
Strategic Positioning and Unique Selling Proposition Development
Paid Advertising through programs like Google Adwords or Facebook Ads
Banner Advertising – banner design and placement
Social Media Sharing
Competitor Analysis
Help Identifying Target Audiences
General Website Auditing and Improvement
Here are the types of clients I work with:
Right now I only work with companies based here in the United States or Canada.
I work with manufacturers who sell products across the globe using a website.
I work with corporations, family owned businesses and one owner businesses.
I work with web based businesses whose retail store is a website.
I work with small businesses that sell to their local community; including consultants, service businesses and retail stores.
If you are based here in the United States or Canada and you like the idea of bringing on a strategic business partner to help you generate more customers using the internet, then you have found the right guy.
We can work together on your website for just one project with a limited time frame and limited scope.   Or else, you can hire me to work with you an an ongoing basis to keep promoting you over a period of time.  Your choice.
Let's chat a while so you can explain what you are trying to accomplish with your business and your website.  Then we will take things from there.  Give me a call or send me an email.  My help costs less than you think.
***FOR THE TIME BEING I AM NOT TAKING ON ANY NEW CLIENTS – Thank you for your interest. ***
The phone number listed here usually goes right to voicemail.  If you leave me a voicemail, please be sure to leave me a return phone number and a good time to call you back.   I am in New York which is Eastern Standard time.