You know that you need to figure out how to get links to your website if you want your website to rank high in Google, Bing and Yahoo.  You have also heard that Google in particular is picky about how you get links.  They do not want you to go build them yourself.  They want other people to link to you willingly because those other people feel that you have something of value.  So how do you get links to your website when you have to convince other people to give them to you willingly?   Here are some approaches you can use.
Strategy 1 – Get Listed In The Right Directories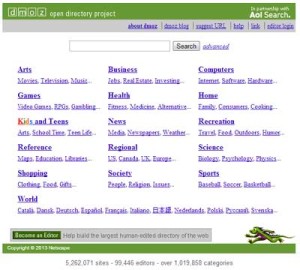 Find the right category for your business on DMOZ.org and submit your website there.     Consider other popular directories like BOTW.org.
Look for business directories specific to your industry.   Weigh the cost versus benefit to the best of your ability and get listed where it makes sense to be listed.
Do the same thing for local business directories if you run a local business.  Make sure you are listed in the major review style websites like Yelp.com.
Strategy 2 – Make Sure You Have Something People Will Willingly Link To and Want To Share
You might think that your site is worth linking to.  But, have you tried putting yourself in the shoes of other people and seeing it from their perspective?   Is there anything about your site in general or anything about a particular piece of content on your site that someone would willingly want to link to or willingly want to tell their friends about?
It is much easier to get links for your website if there is something on your site that is worth sharing.  Sometimes that means you have to go all out to produce a page, a blog post, an infographic, a video, something, anything, that is either so useful or so impressive or so cool that other people will want to tell each other about it.
It is called linkbait for a reason.   If you don't have anything that is semi-worthy of getting links, then you will find it difficult to get people to share it.   If you create something terrific, then you will find it much easier to get people to share it.
Strategy 3 – Start Making Friends With Bloggers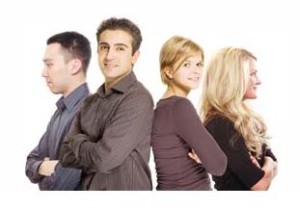 Bloggers are far more likely to link to your website than someone running an eCommerce website.   They are more likely to link to you using relevant anchor text also.   So a link from a good blog will pass anchor text in addition to trust and PageRank.
Like any real friendship, you are going to have to do more than just say hi to the person.  You will have to chat with them back and forth over a period of time and let the friendship develop naturally.  You can speed things up a bit by using a bit of flattery, but don't come off as being insincere.
Obviously it makes sense to build these friendships with bloggers who talk about your industry all the time or at least part of the time.   From a link standpoint, you can benefit a great deal even by getting links from blogs that are not directly related to your industry though.  So, don't pass up an opportunity just because the blogger doesn't match your topic perfectly.
If you work at it, then within a couple months you might get yourself an opportunity to write a guest blog post.   If you publish a stellar infographic or some other form of linkbait on your website, then let those blogger friends of yours know about it.   They are the ones most likely to link to you.
Strategy 4 – Make Friends With Active & Authoritative Social Media Networkers
A lot of website owners are already hooked on the idea of using social media to promote their websites.   The thing you have to remember to work on here is getting the attention of the guys with the most influence and most engaged audience on the networks you focus on.   One Tweet from the right person can earn you a lot of publicity.  And, that publicity could target the other most authoritative people in your industry who happen to use that social media network.
Strategy 5 – Become A Blogger Yourself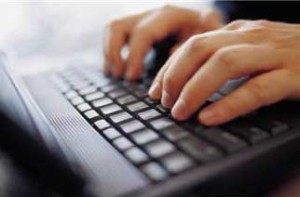 One of the best ways to build relationships with other bloggers and business owners is to become a blogger yourself.   If you have your own blog, then you can link out to other bloggers' websites as well as other non-blogger websites.   Website owners love when you link to them because natural links like that are the hardest things to earn on the internet especially when you are new.
When you do nice things for people like that, they tend to want to do nice things back for you.   It is a good way to start building a relationship with that person.
The other way that you can use that blog is to link back to your main website.   Use your blog to introduce new things that are happening on your main website.  Link back to new pages and use relevant anchor text when you do it.  Yes those links count.
Sometimes it helps to have one blog directly attached as part of your main website.  Then you can also have a blog that runs as a totally independent website.   Use the business blog attached to your main website to discuss only topics related to your business.   Use the external blog to build friendships with other people online and to discuss topics unrelated to your business.
Strategy 6 – Produce A Very High Quality, Very Useful, Free Guide For Your Industry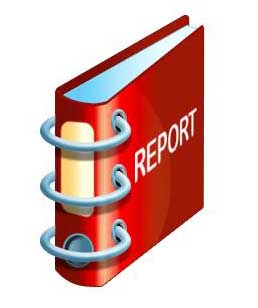 If you publish a free guide about your industry and it is a really high quality, highly useful guide, then it can serve as link bait.   People are more likely to link to something like that, especially if you produce a guide about a topic that bloggers would want to link to and want to talk about.
For the best results you will really have to go all out on this.  You will want to put a great deal of effort into making your guide into "The Ultimate Guide" on the subject.   If you just make a mediocre guide, chances are it isn't going to attract very much attention.
Promote this guide just as you would promote a new website.  You can submit press releases about it.  You can share it on social media networks.  If you created an infographic to go along with it, then promote it on Digg.   You can even use Pay Per Click sources like Google Display network and Facebook Ads to promote something like this.   Those two sources work really well for promoting free content that is given away.
Make sure you embed shortcuts to the major social media websites within this guide, usually at the bottom of it.  You want to encourage people to share it.  Make it easy for them to do that.  You get links, publicity and increased website traffic using this free guide giveaway technique.
Strategy 7 – Seek Out Interviews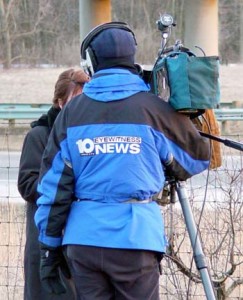 When you see someone being interviewed as an industry expert, you automatically get the impression that the person is a prominent member of their industry.  The person being interviewed immediately earns a certain amount of perceived authority.  It paints you in a good light to start with.
If this interview is being done by a blogger or by a reporter, then you can also normally earn a link back to your website when the interview gets published.
The kinds of sites that you can earn links from using this method are highly trustworthy links from very good websites.   These kinds of links can really move rankings, not always, but often.
One way to find these interview opportunities is to join help a reporter out.  It is a paid service.
Another way to find these interviews is to search for blogs that do interviews.  There are even a few gigs on Fiverr.com where you can get interviewed.
I love using interviews as a way to promote myself, my website and my brand.
Strategy 8 – Hire A Blogger
If you don't think you are cut out for blogging or if you simply can't make the time for it, then maybe your answer is to hire a blogger to do some of it for you.   You can hire bloggers on websites like Upwork.com, Freelancer.com or Elance.com.
Or even better, look for a local blogger or a blogger who has lots of experience writing about your industry.
Strategy 9 – Collaborate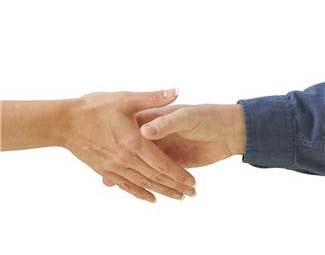 A unique approach to obtaining excellent links for your website is to collaborate with a few colleagues of yours.   Here is what you do.
Put your heads together and produce a small website where you publish the answers to the 10 or 20 most commonly asked questions in your field.   You could do this entirely yourself without collaborating with other experts.  However, if you invite several other equally experienced people in your field to each collaborate on the project, the end result you will achieve will be a much more valuable website that is respected even more by other people within your industry.
You can use a basic blog style website to do this with.  Just try to get each expert to chime in on each discussion.  That way the visitors get a really well rounded, deep and insightful explanation of the answer.   They also get their answer from several different viewpoints this way.   Can you see why people would love that?
Strategy 10 – Get Your Competitors' Best Links
Another great way to get links for your website is to do some backlink analysis on your competition.   Dig through their link profile and identify the most trustworthy high profile links they have managed to acquire.   Then see if you can get a link from the same places.
By doing this you also discover which sources of links are the most powerful for moving your rankings higher.  You will be amazed how much one single link from the right place can make a difference.
Strategy 11 – Hire A Link Builder
If you are struggling to get any links at all for your website or if you are struggling to get the juicier search engine approved links, then maybe you should consider outsourcing it entirely.   You can hire a link builder to get the good links for you.
He or she can seek out the best opportunities and do whatever has to be done to try to get a link from those places.   The downside to this approach is that it isn't cheap.  Well, it could be outsourced cheaply.  The problem is that the kinds of links you are going to get, if you outsource it really cheaply, are going to be the kinds of links that will eventually get you penalized by Google.
A white hat link builder who actually uses the other techniques described here on this page is going to cost you a good buck because these tactics take time to implement.  It takes a lot of effort to acquire them this way.  That is why these links count.
Strategy 12 – Other Promotional Methods
Remember that there are other ways to promote your website besides getting links so that it ranks higher in search engines.   And if you are giving away free advice in the form of a free guide or informative blog posts or if you have some kind of link bait on your website, then it is possible that these other advertising methods could result in your website earning some one way inbound links completely naturally.